Wrong Brain 10th Annual Holidaze Bizaare:
Image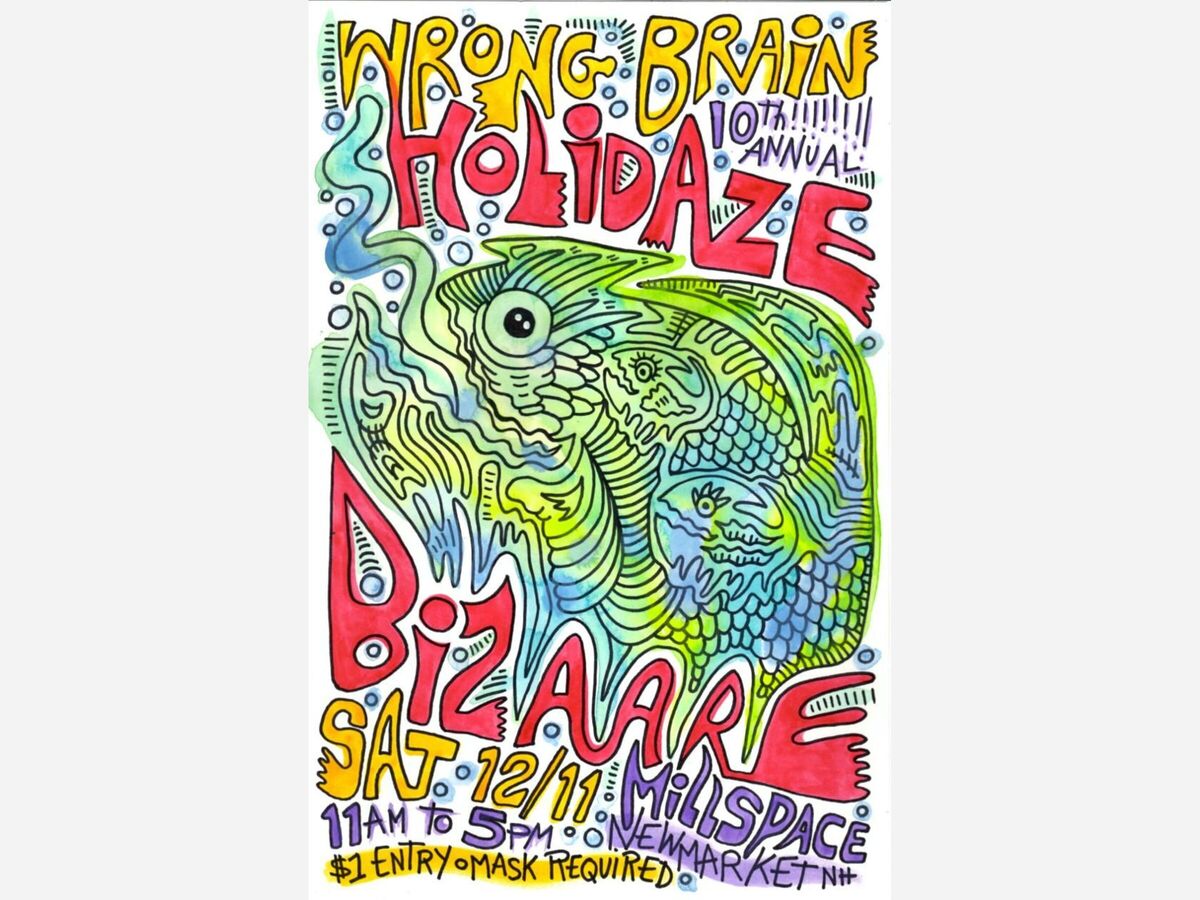 If you have not heard of Wrong Brain it's a great organization!
Wrong Brain presents this year's Holidaze Bizaare at the Newmarket Millspace from 10am to 5pm on Saturday, December 11th, 2021. We will be hosting a curated pop-up gallery in the Dover Millspace on the same date. Additonally, we are thrilled to host live screen printing on the stage of the Newmarket Millspace by NH Panthers!
Wrong brain
Newmarket Mill Space
Newmarket, NH
United States