State of the Clubhouse, Part 1
Image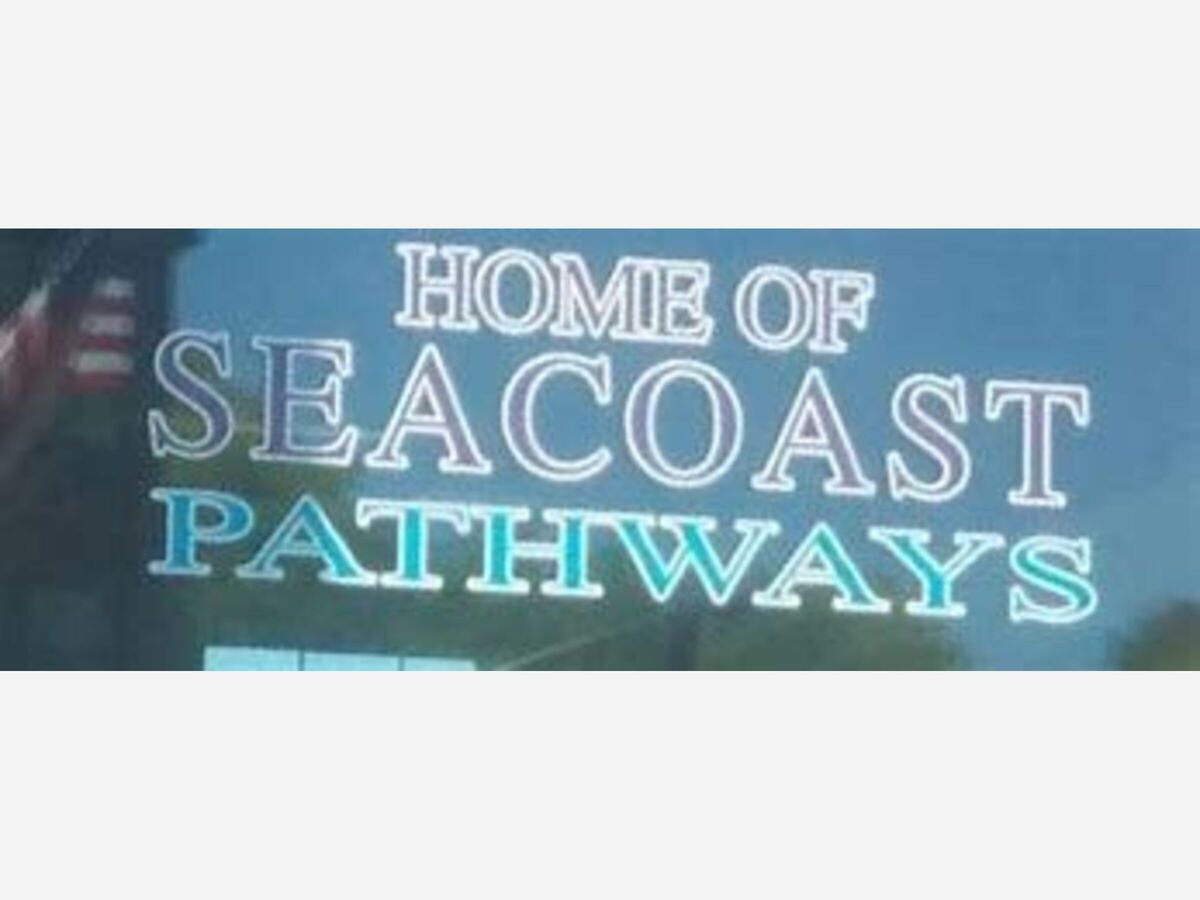 Our newsletter is written and created by members & staff
Our State of the Clubhouse 2021
The closing year marks an end to our most productive and successful year since we opened in 2014. Considering the era in which we currently live, we are very proud of our accomplishments. After our re-opening in midsummer of 2020, we charged full speed ahead into 2021 with our strict Covid policies in place. Mask wearing, social distancing, hand washing and sanitizing, germ warfare and proper handling of food in the kitchen as well as using QR codes has been highly successful in protecting members, staff, and visitors. We did not have to close our doors even once all year! Our mission to serve our members with a safe and welcoming place where work and peer support thrive was unstoppable....and continues. In addition, we expanded our days of operation to a full 5 days per week.
As a New Year update, we are excited to share highlights of 2021 with our supporters and friends of our newsletter in two parts. All articles have been written by members and staff, working together. A focus group was held last December to nominate the most important and significant events to report here. We very much hope you enjoy our chronicle of 2021! Happy New Year from Seacoast Pathways!   
There were good causes for celebration in 2021 as we achieved both our 7th year of operations and official accreditation from Clubhouse International.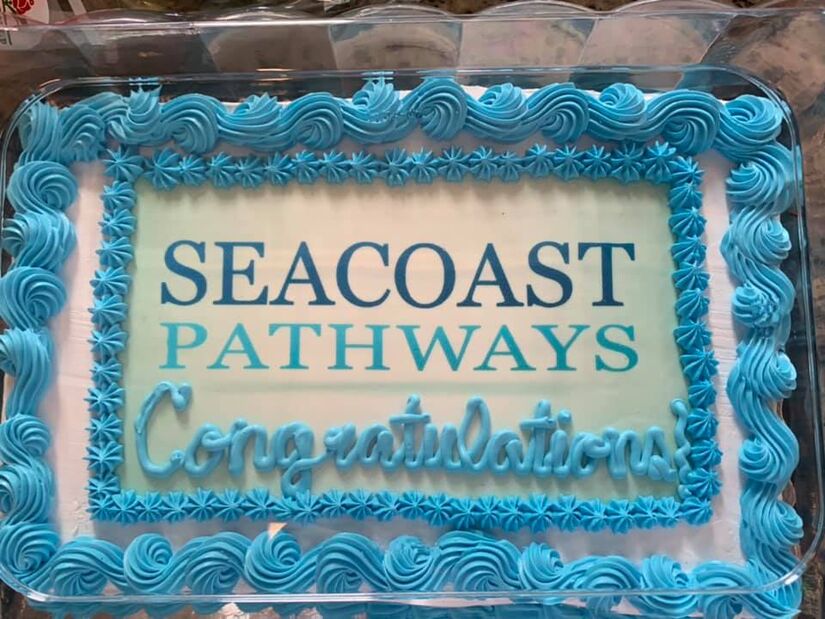 University of New Hampshire Mixes with Seacoast Pathways
In October, we had an amazing Zoom meeting with a bunch of Occupational Therapy Students that were very interested in learning about what Seacoast Pathways is about. The topic was about work, disability, and identity. We had a total of 8 Seacoast Pathways members in the Clubhouse and on Zoom for the event. The University of New Hampshire Students numbered about 18. Clubhouse members shared their amazing stories about why they come to the clubhouse and how it helps them in their own recovery. UNH students asked us questions. As a result of how well the meeting went, some students decided to volunteer once a week to help us out with daily work ordered day tasks. We had so much fun having them, and we appreciated their time.
 A Return to Presentations at The Portsmouth Hospital Behavioral Unit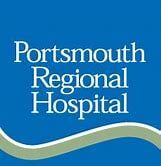 Seacoast Pathways is always trying to increase opportunities for individuals in the community to become members! As part of that effort, an old pastime of ours has started again this year - member and staff presentations at the Portsmouth Behavioral Health Unit! Every Tuesday between the hours from 3:00 - 3:30 members and staff welcome those who are in the BHU to join Seacoast Pathways after their stay at the hospital. Members connect with those at the BHU by sharing stories and experiences. Those in the BHU are given "HOPE" cards where they write their contact information, interests, and details on how Seacoast Pathways can help them with their wellness and recovery. Our beloved longtime member Jim O'C actually began his clubhouse tenure after he received a presentation at the BHU several years ago! All are welcome, and the clubhouse is passionate in providing everyone a great space to continue their recovery journey.
Podcast
Ann and Maureen had the pleasure of being interviewed by journalist and publisher Roger Wood for his In-Depth NH podcast series, available at Seacoast Pathways Offers Clubhouse Model To Help Recover from Mental Illness - InDepthNH.orgInDepthNH.org It was an interesting experience and allowed us to more fully describe how the clubhouse is structured to help people learn to help each other and themselves. We discussed how our daily work together in the clubhouse positively impacts our members' emotional, functional, and social well-being and recovery. Through work and relationships, the clubhouse fosters healing.
Benevolent
Thanks to the non-profit Benevolent giving program through Fedcap, two of our clubhouse members have each been able to purchase new laptops to meet their personal and professional needs. Without Benevolent support, this would have been impossible. Now, these members can access telehealth and medical appointments more easily and stay connected with family and friends to minimize feelings of isolation during the ongoing pandemic. One of the members has started her own online photography business and the laptop is a critical tool to edit and publish her artwork, and she is learning to use accounting programs to keep track of her expenses and sales. Thank you, Benevolent!
GBCC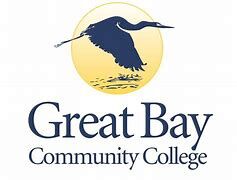 We are so grateful that the Great Bay Community College nursing students were able to return to Seacoast Pathways this Fall semester once the covid ban was lifted. These are second year nursing students who are taking their mental health classes and have weekly clinical rotations at inpatient sites such as Portsmouth Regional Hospital's Behavioral Health Unit or at Anna Jaques inpatient clinic. To balance the experience of seeing individuals in mental health crises needing clinical care to get well, equally as important is a place to find purpose and have relationships in order to stay well. Thank you to our frontline hospital workers!
UNH Students Continue to Lend Aid & Support
2021 found a continuation of the great assistance the University of New Hampshire has given Seacoast Pathways in the form of Occupational Therapy student interns. The purposes of Occupational Therapy have grown and expanded over the decades, but the original purpose was to assist those with mental illness. This past year we greeted student, Josh Routhier in this capacity. Below is an interview with him conducted by member Lauren Hoepp
What has led to your interest in OT?
When I was studying for my undergraduate degree in exercise psychology, I lacked passion for what I was doing. I was focused on internal body systems, which wasn't as important to me as lifestyle and mental health. I ended up meeting some occupational therapists, and they told me of people they helped and settings in which they worked. A lot of what those therapists said resonated with me and I made the decision to switch my major to occupational therapy.
What do you like about OT?
What I like about occupational therapy is helping people do the most meaningful things in their lives. It feels very rewarding when I help someone reach an important goal. I collaborate with the client to create meaningful goals that are important and relevant to a person's life. This makes me feel that what I do truly has an impact on people's lives.
Josh Routhier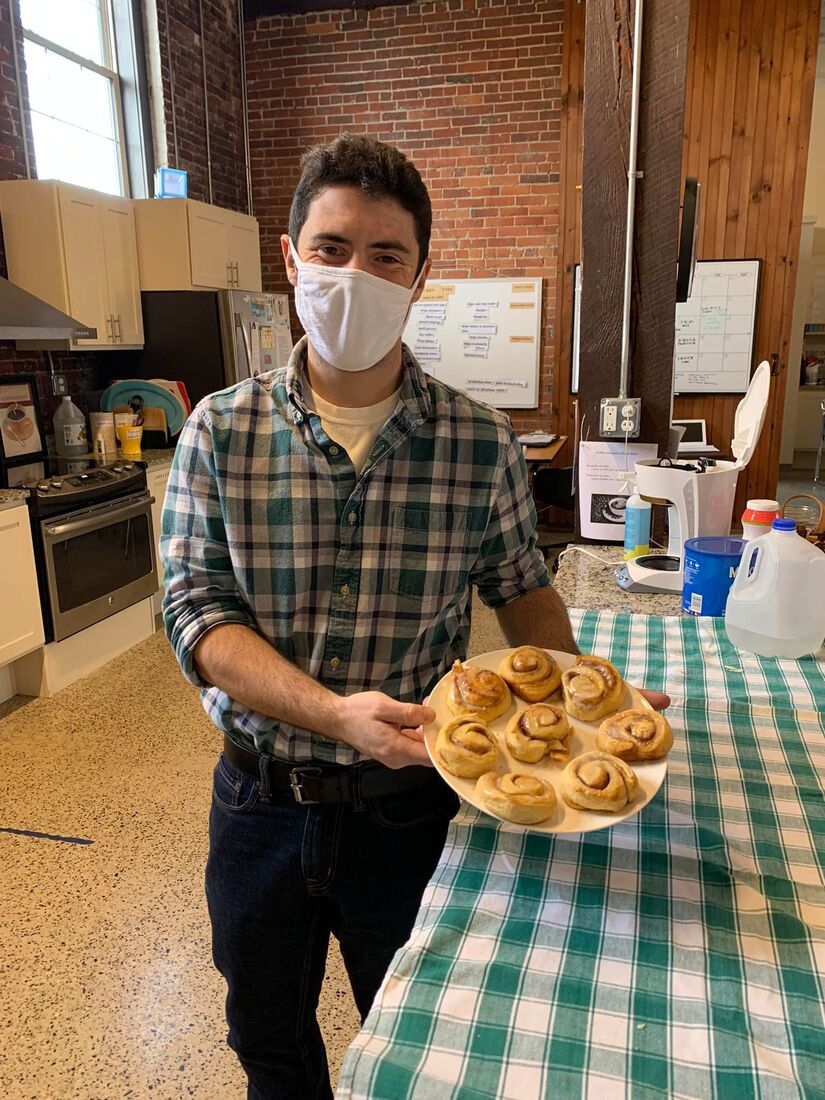 How did you hear about Seacoast Pathways?
I came to Seacoast Pathways as an intern. As part of the process at University of New Hampshire, my supervisor provided me with some sites from which to choose. I chose Seacoast Pathways over two other options. I learned about Clubhouses and thought that working in that setting would be a great opportunity to learn and impact peoples' lives.
What are some favorite highlights working at Seacoast Pathways?
There are so many highlights here during my time that it would be a novel's worth of writing to share! However, some of my favorite highlights off the top of my head are:
- I worked with a member at Attrezzi during a transitional employment program. It was very enjoyable to help a member with a passion outside of the Clubhouse, while keeping my OT "hat" on.
- All of our social events are fun whether it is going out for coffee crawls, playing billiards, or even participating in arts and crafts at the clubhouse.
- We are big celebrators at the Clubhouse. The day before I graduated from the University of New Hampshire they threw a surprise graduation party for me. It was extremely sweet and there is always love to go around at the Clubhouse. So many birthday, holiday and general appreciation celebrations happen and everyone champions one another. I cherished the party they threw for me, but the true meaning is in the kindness that is always shown to each other.
What advice can you give to others who would be interested in coming to Seacoast Pathways Clubhouse?
My advice would be to come and spend a day here at the Clubhouse, interact with others and engage in the work. We have a lot of opportunities that are relevant to all. It's fun completing the work with each other, and you never know what funny story or cool tip you may hear! All in all, be courageous in checking out new programs, and being yourself!
What is your favorite inside joke at the clubhouse?
The nicknames we create for each other. My favorites are Jopo (Josh), Lopo (Lauren) and Scopo (Scott).
Part 2 of highlights of our significant year, 2021, will be sent in early February. Feature articles will include Accreditation, Transitional Employment, Our Successful Earth Day Auction and more!
SAVE THE DATE! - 2nd Annual Earth Day, Online Auction Begins April 22, 2022!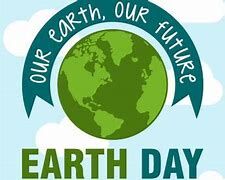 (Seacoast Pathways, a program of Granite Pathways, is a mental health recovery peer community in Portsmouth, New Hampshire.)