Earth Day Online Auction To Begin April 22
Image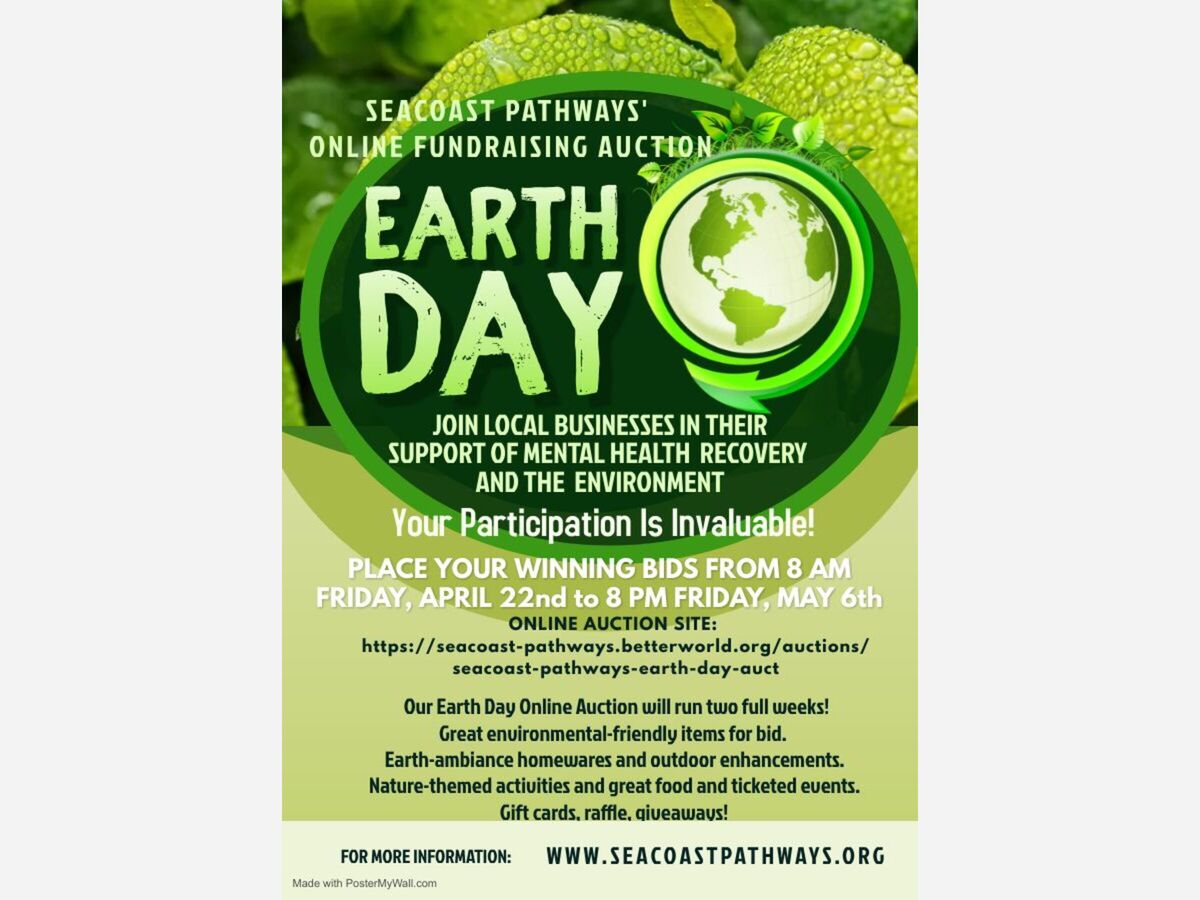 (Seacoast Pathways, a program of Granite Pathways, is a mental health recovery peer community in Portsmouth, New Hampshire.)
In the event you might be interested in $200 worth of fresh meats from Carl's Meats in Kittery---or Paddle Board lessons and an excursion with The Wandering Paddler---or a lovely dinner at The Carriage House Restaurant and Oyster Bar  ---or a Pontoon Boat Ride for 4 with wine and cheese in Great Bay read on. Just added....4 tix to a Red Sox-Cardinals game at Fenway June 19!
Seacoast Pathways is set to run its second annual Earth Day Online Auction beginning April 22 at 8 a.m. and closing May 6 at 8 p.m. Bidders will have two full weeks to jockey for the winning bids on over 35 items generously donated by seacoast businesses and individuals.
As in last year's auction there will be a variety of categories in which items for bid are listed: Experiences, Adventures, Sports, Food & Wine, Backyard & Garden and Art& Photography. Something new this year is Gift Card Alley which offers gift cards to well known seacoast businesses and  chiropractic services, and there will be a Kids category of very inexpensive items.
There will also be opportunities for Seacoast Pathways supporters to make cash donations for "Clubhouse Impact Items," where funds will be used to support causes that have a strong, positive impact on Clubhouse members.
The link to the auction is Online Auction to Support Seacoast Pathways 2022 by Seacoast Pathways | BetterWorld
Beginning Friday, April 15 anyone with the link will be able to Preview items for bid. The auction officially opens Friday April 22 at 8 a.m.
For more information please call 603-812-9031 or email seacoastpathways@gmail.com