Clubhouse Visits Sand Sculpture Exhibit at Hampton Beach
Image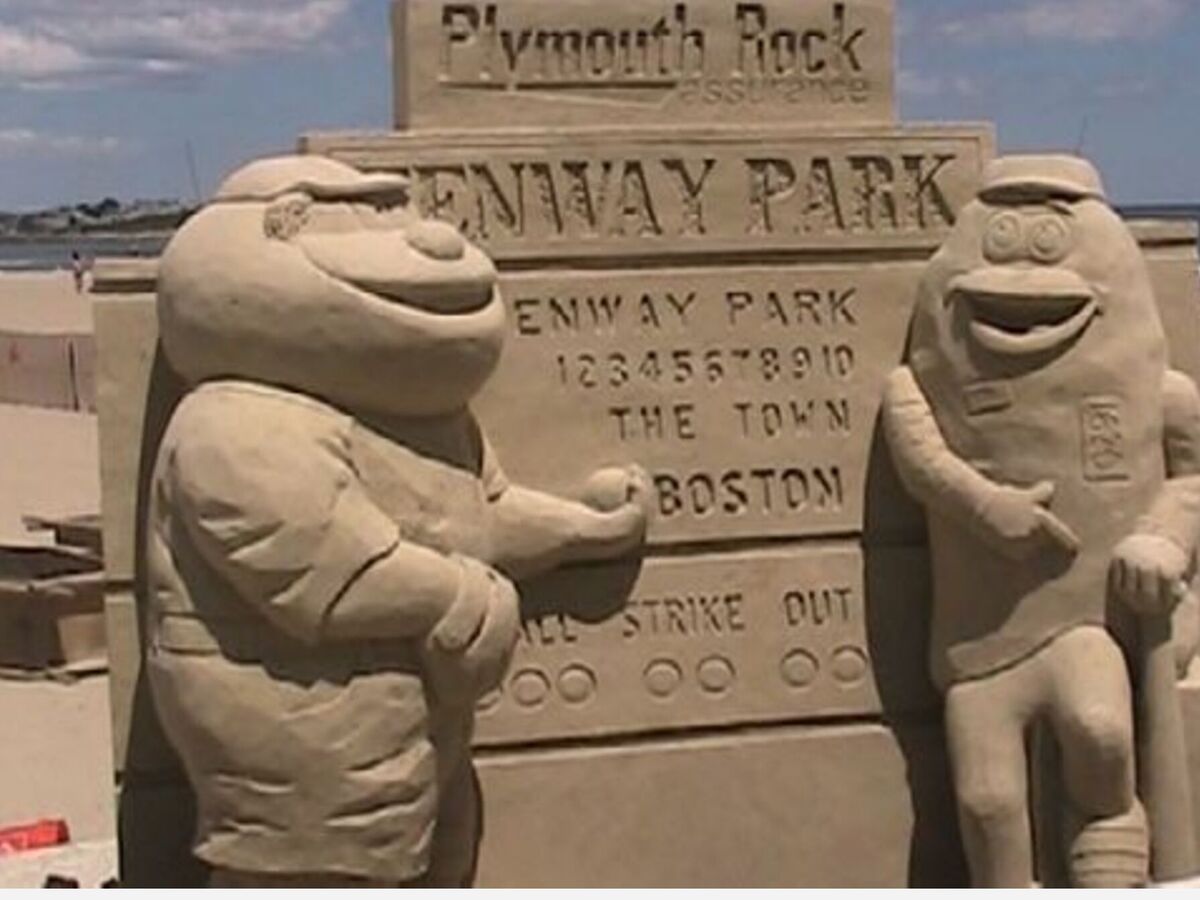 (Seacoast Pathways, a program of Granite Pathways, is a mental health recovery peer community in Portsmouth, New Hampshire. For more information email seacoastpathways@gmail.com or call us at 603-812-9031.)
On Wednesday, June 16 a small but enthusiastic group from Seacoast Pathways Clubhouse took a leisurely jaunt south to Hampton Beach to observe the Annual Sand Sculpting Competition.
This event has been an annual favorite for The Clubhouse. It always heralds the official coming of summer and the views of the beach, water, sand sculptures and those tempting food vendors (we'll get to that a little later!) make it impossible not to feel giddy about the coming months of sunshine and warmth!
Quoted directly from the official Hampton Beach website, the local Master Sculptor and Organizer, Greg Grady, Sr. says, "I am especially excited again this year to be a part of getting Hampton Beach back to what it is best known for after a tough 2020 and that is "Sand, Sun and Fun!" For over 21 years now we have been watching these Master Sculptors create amazing works of art in the sand. Using only limited hand tools, water and a lot of energy to entertain us and to be crowned the Best of the Best taking home a First Place Medal, and possibly your vote as People's Choice which insures them a spot in next year's event, or maybe a combined Grand Prize of $7,000.00!" (www.hamptonbeach.org)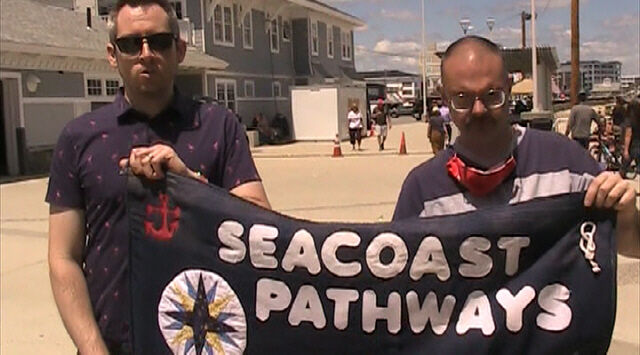 Scott & Adam Hoist The Clubhouse banner!
The weather couldn't have been more ideal, and spirits soared as we inched closer, walking down Ocean Boulevard towards the exhibit! We had a difficult time keeping our eyes off all the food vendors and decided we would just have to visit some after viewing the sculptures. Upon arrival, we were slightly daunted by the small size of the event. We had heard through the grapevine that the familiar nemesis of Covid-19 had kept one or two sculptors from entering our country to participate. No matter, we were treated to a cluster of sculptures - one a very cool image of Fenway Park! We realized that the event was still in its early stages and, as a result, were treated to the actual work the sculptors performed to make these large, beautiful exhibits! Sculptors at this exhibit have traveled from near and far all over the U.S. and Canada. Joe, of course, had the trusty Clubhouse video camera going most of the time, capturing all the fun and a showing is planned for the Clubhouse and on Facebook at a later date. A short clip can be seen here.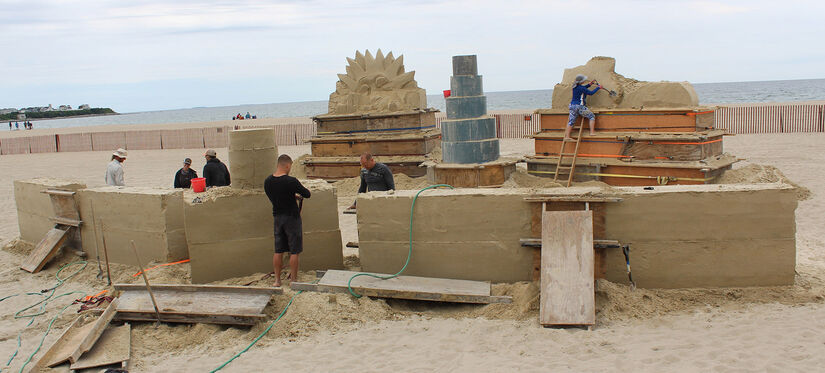 We got a great glimpse of these magnificent artists at work!
Finally, the group crossed the street and delved into such boardwalk delights as soft serve ice cream, fresh donuts, raspberry sorbet, and chocolate covered bacon!
Clubhouse outings are an integral part of life at Seacoast Pathways, offering a healthy opportunity to enjoy fresh air, fun and helping build friendly relationships among members and staff. Past outings have consisted of skiing at Gunstock Mountain, hiking up Mount Agimenticus, beach trips to Ogunquit and Rye, downtown Portsmouth walking tours and musical events at Strawbery Banke. Our next planned outing is a Celtic music concert in late June, while July and August invite more, yet to be planned outings.
Check out our short, silent highlight video of Hampton Beach Sand Sculpture Visit!
Hampton Beach Sand Sculptures visit (silent, short highlight film) - YouTube